Infertility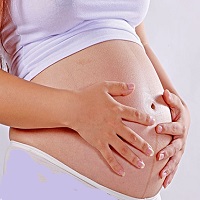 Infertility, as name indicated, is the failure to conceive after one year or more of regular sexual activity during the period of ovulation or unable to carry a pregnancy to term. 20% of couples have difficulty to have a baby, and the exact causes of infertility remain unclear. For women, ovulatory failure, fallopian tube blockage and abnormal hormone level are most common medical reasons, while for men, low sperm count, slow motility and abnormal sperm morphology are major pathological changes causing male infertility. What causes these pathological changes is not fully understood. Age is a factor. Clinically we do observe a trend that the couples trying to conceive are older than last generation. Other factors include stress, poor nutrition, toxin exposure, long-term use of hormones or medications, other medical conditions, unhealthy lifestyle, psychological issues and unidentified factors.
Overview of Infertility treatment
While certain fertility issues such as blocked fallopian tubes, male varicocele or abnormal hormonal level can be corrected with surgery or medications, most of infertility cases have no response to medical treatments and thus many couples seek artificial insemination and/or in vitro fertilization (IVF). These advanced fertility treatments are not only expensive but also have low successful rate. Current estimate success rate of IVF is 40% and 4 % for women under 35 and above 42, respectively. On top of these, modern medicine doesn't fully understand if large dose of hormones cause long-term health hazards.
How does traditional Chinese medicine understand infertility?
Clinically many people have normal test results, but they cannot conceive. There are many unidentified factors contributing to infertility. Traditional Chinese medicine treats a patient based on individual health state, and focus on correcting possible disharmony of internal organs such as under-active "Chinese Kidney System", blocked liver Qi or poor uterine circulation. An experience practitioner of TCM combines TCM treatments with guidance on lifestyle, nutritional intake and emotional well-being, and this holistic approach leads to safe and successful treatment.
When should a couple with infertility visit an acupuncturist and a practitioner of TCM?
Answer is as soon as possible. Both partners should see their fertility specialist and have blood tests and other examination done in order to determine the possible pathological changes. Meanwhile, you are recommended that you start acupuncture and Chinese herbal medicine right away. It is common practice in China that a couple with infertility seeks acupuncture and herbal medicine to help them conceive. It is thousands of years of cumulative experience, which are proved by many modern studies.
How we successfully treat infertility
At A1 Clinique Chinoise, we have helped many couples get pregnant over the past 20 years, and we believe that infertility could be treatable with traditional Chinese medicine. Since either female or male abnormalities or both can contribute to infertility, a couple should have medical tests done in order to decide whom we will work with. After first consultation, patient will be presented a treatment plan including TCM treatment modalities and nutritional advice. Multiple treatment modalities including acupuncture, Chinese herbal medicine and nutritional supplements are often recommended to reach treatment objectives.


It involves 2 different treatment plans.
Plan A: aim to conceive naturally. If time is allowed, a couple should start acupuncture, Chinese herbal remedies and lifestyle modification. In order to make the treatment successful, you should allow your practitioner to work with you for 4-8 months. If it is not working, we move on plan B.
Plan B: aim to increase success rate of fertility treatments such as insemination, IVF or others. We understand that patients with infertility are emotionally stressful and frustrated, so they usually rush to IVF treatment right away, even though the successful rate of IVF is below 40% depending on the age. Senior patients have too little time to try out different natural therapies. We respect all of these situations and will work with you and your specialist to help you enhance your IVF treatments. Many studies demonstrated that both acupuncture and Chinese herbs augment the successful rate of IVF by improving the implantation of in-vitro embryo in uterus. Ideally, a patient (female or male partner) should start TCM treatment 2 months before IVF and then synchronize TCM treatment with IVF protocol.
Expertise in