Infertility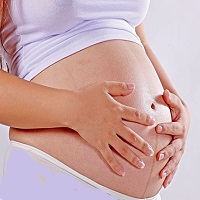 Infertility, as name indicated, is the failure to conceive after one year or more of regular sexual activity or to carry a pregnancy to term. For a woman over 35, you have fertility issue if you don't get pregnant after 6 months of unproteted sex. It is estimated that 20% of couples have difficulty to have a baby, and the number is increasing with age. The exact causes of infertility are not fully clear. For women, ovulatory failure, fallopian tube blockage and abnormal hormone level are most common medical reasons, while for men, low sperm count, slow motility and abnormal sperm morphology are major pathological changes causing male infertility. What causes these pathological changes is not fully understood. Age is a factor. Clinically we do observe a trend that the couples trying to conceive are older than last generation. Other factors include stress, overweight, medical conditions, poor nutrition, toxin exposure, long-term use of hormones or medications, unhealthy lifestyle, psychological issues and unidentified factors.
Options of Infertility treatments
A fertility specialist will form a thorough medical tests for both partners. There are 20% of chances that both partners need treatments. The treatments of infertility depend on your conditions. For female infertility, surgery like laparoscopy will be done to remove cyst(s) or unblock fallopian tube. Artificial insemination or in vitro fertilization will be recommended. For male infertility, surgery or hormonal treatment may be prescribed. However, these medical treatments don't always work.
How does acupuncture and Chinese medicine treat infertility?
According to traditional Chinese medicine, fertility is closely related to "Kidney system". The quality of eggs from ovary is linked to normal function of "Chinese Kidney and Chinese Spleen", since these systems provide ovary with prenatal and postnatal essences for reproduction functions. If these systems are genetically weak or disharmony with other organs, your chance of conceiving are decreased.
There are two meridians, called "Conception and Chong Vessels", transporting Qi and Blood (nutritional materials) to reproductive organs. They are involved in producing eggs, maintaining tube open, and implantation of embryo in uterus. If thes systems are dysfunctional, a person's fertility is in trouble.
The harmony of organs, emotion and nature is the principle of traditional Chinese medicine. As fas as fertility is concerned, it becomes issue when these elements are unbalance.
When to get acupuncture and Chinese medicine for fertility?
Answer is as soon as possible. Both partners should see their fertility specialist and have blood tests and other examination done in order to determine the possible pathological changes. Meanwhile, you are recommended that you start acupuncture and Chinese herbal medicine right away. It is common practice in China that a couple with infertility seeks acupuncture and herbal medicine to help them conceive. It is thousands of years of cumulative experience, which are proved by many modern studies.
How we successfully treat infertility
At A1 Clinique Chinoise, we have helped many couples get pregnant over the past 20 years, and we believe that infertility could be treatable with traditional Chinese medicine. Since either female or male abnormalities or both can contribute to infertility, a couple should have medical tests done in order to decide whom we will work with. After first consultation, patient will be presented a treatment plan including TCM treatment modalities and nutritional advice. Multiple treatment modalities including acupuncture, Chinese herbal medicine and nutritional supplements are often recommended to reach treatment objectives.


It involves 2 different treatment plans.
Plan A: aim to conceive naturally. If time is allowed, a couple should start acupuncture, Chinese herbal remedies and lifestyle modification. In order to make the treatment successful, you should allow your practitioner to work with you for 4-8 months. If it is not working, we move on plan B.
Plan B: aim to increase success rate of fertility treatments such as insemination, IVF or others. We understand that patients with infertility are emotionally stressful and frustrated, so they usually rush to IVF treatment right away, even though the successful rate of IVF is below 40% depending on the age. Senior patients have too little time to try out different natural therapies. We respect all of these situations and will work with you and your specialist to help you enhance your IVF treatments. Many studies demonstrated that both acupuncture and Chinese herbs augment the successful rate of IVF by improving the implantation of in-vitro embryo in uterus. Ideally, a patient (female or male partner) should start TCM treatment 2 months before IVF and then synchronize TCM treatment with IVF protocol.
Expertise in