Tuina-Chinese manual therapy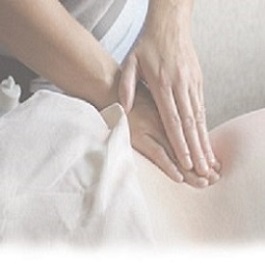 Tuina, ancient Chinese bodywork, is one of traditional Chinese medical treatments. It is named after two manual technical names, Tui and Na, although t has more than 50 different manual techniques. It has been frequently used to treat issues related to muscles, tendons, ligaments and joints. In order for young kids to overcome difficulty of taking Chinese herbs or of accepting acupuncture needles, Tuina had played a major role in treating pediatric problems before occidental medicine was introduced into China.
Difference between Tuina and Western-style massage therapies
Tuina differs in several significant ways from Western-style massage therapies. The most obvious difference is that Tuina was basically created thousands years ago to treat musculoskeletal issues, pediatric problems and other medical conditions, while western style massage therapies focuses on muscular and soft tissue injuries as well as on general relaxation. On the other hand, Tuina uses very complex manipulation system such as distinctive Tuina manual techniques, osteopathic joint movements, chiropractic correction, and deep tissue strokes, while Western manual therapist is usually specialized in a single technique such as chiropractic doctor, osteopath, deep tissue manual therapist, acupressure practitioner, etc.
What does Tuina treat?
Although Tuina practitioners usually use TCM theory to guide their clinical practice, many of them combine Chinese medicine with conventional medicine to understand and treat medical problems. The following health problems are frequently treated in a Tuina clinic:
sports injuries
tendonitis, muscular problems
stress-related problems
internal medical problems such as post-stroke paralysis, asthma, arthritis, hypertension, etc.
infant health problems
A number of studies have been done to understand Tuina's effects. It is scientifically proved to enhance blood circulation and correct abnormal anatomical changes. It is able to affect nerve activity and brain neurochemistry as acupuncture does. Direct muscular relaxation is no doubt a sure mechanism as well.
What do you expect during a Tuina session?
Is Tuina treatment safe?
What medical conditions does Tuina treat?
Is Tuina treatment covered by group or private insurance?